Employment Verification Letter, also called Proof of Employment Letter, is an official correspondence and must be treated as such. The layout should be formal and, preferably written on a letterhead of the organization sending out the letter. The problem is that several organizations consider it less important because it relates with an individual employee, and sometimes, such employee may no longer be with the organization. However, Employment Verification Letter relates even more with the organization than just a response on behalf of a former employee. It could actually say a lot about the sender and their outlook and will enforce/reduce the trust other staff have in you.
So, the following are the important checklist that every organization must consider before sending out an Employment Verification Letter or a Proof of Employment Letter:
Employment Verification Letter should be addressed and written on a letterhead paper that clearly presents the sender's identity as a respectable corporate organization. You need to include your phone contacts, company address and e-mail for further correspondence. There is a need for an employer to avoid signing off on an employee's already written work. Take time to write it yourself in order to ensure precision and accuracy are maintained. There may be a couple of things you won't consider right or necessary if you've done it yourself.
The Employment Verification Letter should be addressed to the appropriate recipient(s) as indicated in the enquiry form. Proper address shows that you are meticulous and must have considered every detail with clarity. Salutation can be simply written as "Dear Sir, or Dear Ma'am," depending on the title of the sender.
While some organizations precisely demand to know the income of the employee in question, if you are writing to the prospective employer, you may need to exclude financial information in the letter altogether. Sometimes it does work to put your internal system in an unnecessary public glare. On a few occasions, some organization will only use it to make comparison and compare competitors' figures.
Clearly state the name as well as the designation of the employee involved. Write a clear and specific title for the Employment Verification Letter. Every official letter needs a title and this shouldn't be an exception. The purpose of the letter will help you to write a well-crafted response. So, carefully consider the purpose of the Employment Verification Letter. Just like: Is it for an oversea trip? Is it for education? Is it for a new job?
Ensure you are prompt in your response. Some organizations consider silence as a proof of bad stewardship. Moreover, you need to be familiar with certain privacy laws that prohibit the inclusion of private information like sex/gender, marital status, or religion on public documents. This will help you to keep information that needs not to be released to a third party. Do include your designation for easy correspondence and clarifications. You can simply sign-off with phrases like "Yours Sincerely,"
Append the necessary signature(s) at the end of the Employment Verification Letter. Ensure you keep the letter simple, straight and short. Lastly, carefully read through the letter and edit appropriately. Your organization's reputation reflects from the Employment Verification Letter (Proof of Employment Letter) issued to the employees.
Here is our collection of 40 Proof of Employment Letters, Verification Forms, Templates & Samples,
Download Proof of Employment Letter Template 01
Download Proof of Employment Letter Template 02
Download Proof of Employment Letter Template 03
Download Proof of Employment Letter Template 04
Download Proof of Employment Letter Template 05
Download Proof of Employment Letter Template 06
Download Proof of Employment Letter Template 07
Download Proof of Employment Letter Template 08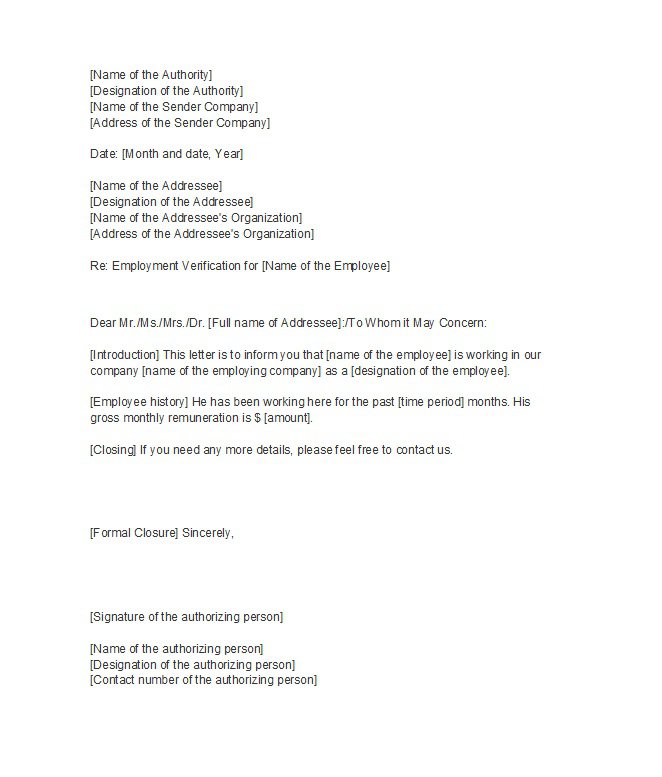 Download Proof of Employment Letter Template 09
Download Proof of Employment Letter Template 10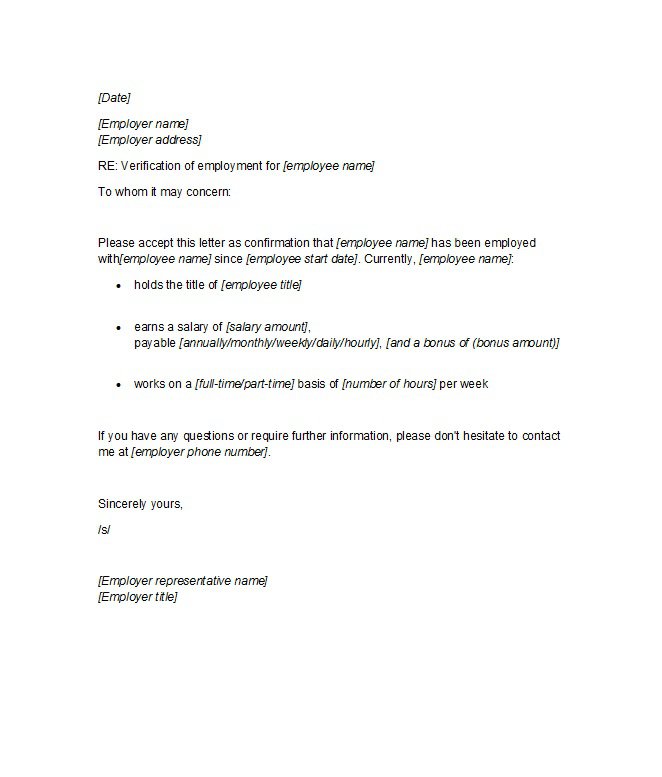 Download Proof of Employment Letter Template 11
Download Proof of Employment Letter Template 12
Download Proof of Employment Letter Template 13
Download Proof of Employment Letter Template 14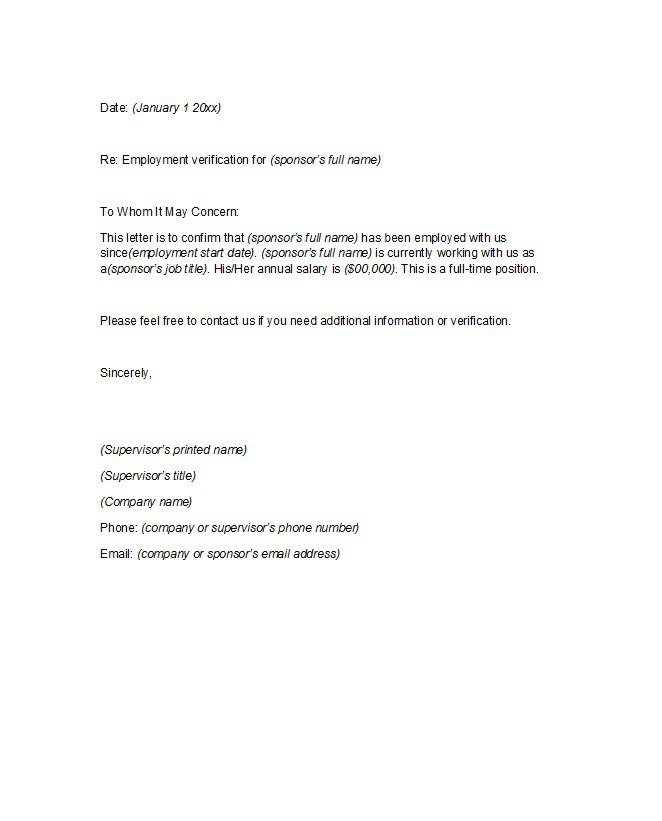 Download Proof of Employment Letter Template 15
Download Proof of Employment Letter Template 16
Download Proof of Employment Letter Template 17 
Download Proof of Employment Letter Template 18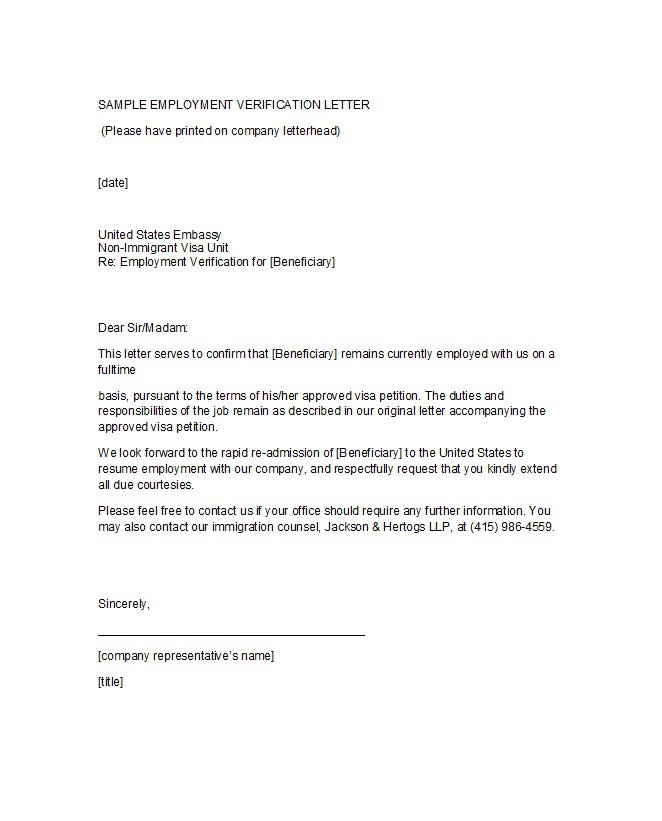 Download Proof of Employment Letter Template 19
Download Proof of Employment Letter Template 20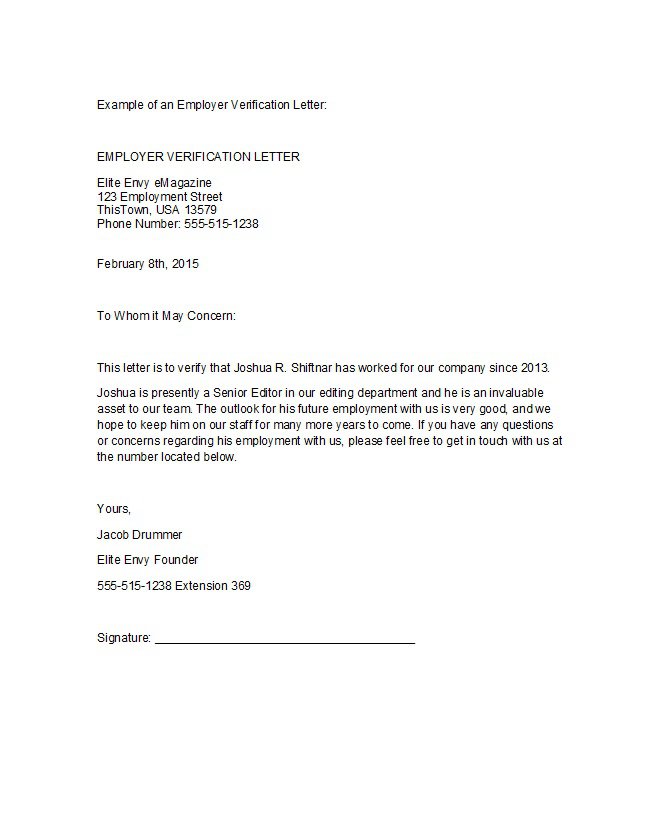 Download Proof of Employment Letter Template 21
Download Proof of Employment Letter Template 22
Download Proof of Employment Letter Template 23
Download Proof of Employment Letter Template 24
Download Proof of Employment Letter Template 25
Download Proof of Employment Letter Template 26
Download Proof of Employment Letter Template 27
Download Proof of Employment Letter Template 28
Download Proof of Employment Letter Template 29 
Download Proof of Employment Letter Template 30
Download Proof of Employment Letter Template 31
Download Proof of Employment Letter Template 32
Download Proof of Employment Letter Template 33
Download Proof of Employment Letter Template 34
Download Proof of Employment Letter Template 35
Download Proof of Employment Letter Template 36
Download Proof of Employment Letter Template 37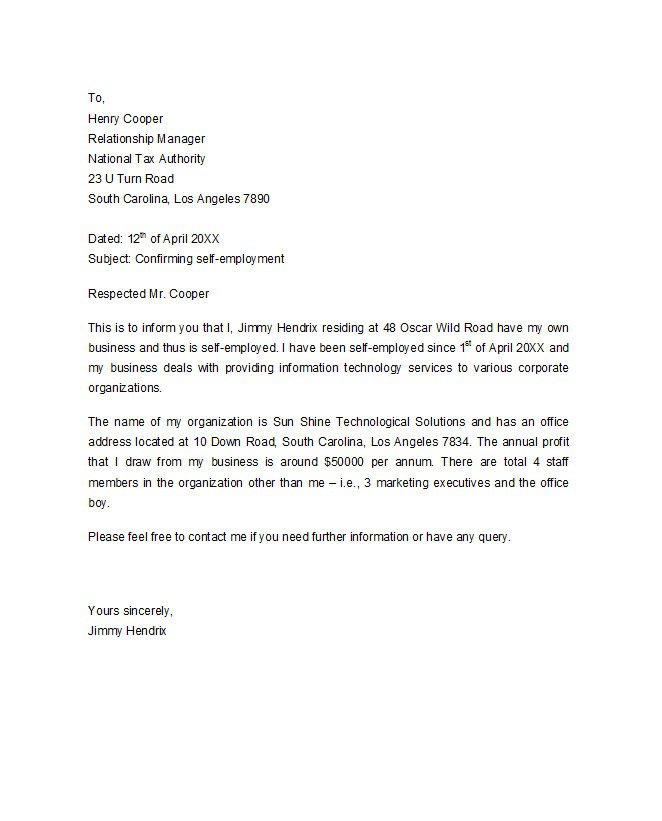 Download Proof of Employment Letter Template 38
Download Proof of Employment Letter Template 39
Download Proof of Employment Letter Template 40
Letter Templates, MS Word Templates