Writing a sympathy message or a card is a crucial task. One wonders what to say and what not to say. We will sit and ponder what we would like to hear from our friends and family in case we encounter such moments? What would be most appropriate to say? What are the right words to use? What would be most comforting for that person to hear? In essence, we literally feel short of words. However, reaching out to the grieved person cannot be avoided due to this difficulty. The loss cannot be compensated but we can at least made that person feel loved and supported.
We normally do not find any clue where to start the condolence. But silence is never a better option. So the point to ponder is that while writing a sympathy message or a card we should try to become the light that is most needed at that time by the recipient. Appreciating the loss would make the family /person feel that their lost one is loved and admired. Offering help in anyway is also a good option to show that they are not alone in the times of distress. Because in the moments of darkness a person need nothing more than a few beams of light.  Telling a good and brief story about the lost, any positive thing you remember about them, how they impacted other people lives in a good way, prayers for the individual lost and the family left behind are the points that can be included in the sympathy note. Leaving the grieved one after the event makes them feel isolated and saddened. So following them off and on by giving a phone call, remembering their special days and otherwise offering support and love would certainly help them getting out of trauma easily.
Another aspect that must be kept in mind while sending sympathies is to avoid any phrase that will make the recipient feel even worse about his /her situation. We should be respectful and warm in delivering our messages. They should feel that you are honoring their loss. We cannot actually remove the pain from their hearts but being there for moral and psychological support is all that counts. While writing these messages, recall the good aspects of the lost person. Retelling the bad incidents or may be the bad relationship would be the worst option to follow. Also there are a lot of little things to be careful about such as justifying the loss, encouraging them to cheer up, repeating the lost ones negative points etc. A dignified sympathetic message should be devoid of detestation and disgust.
Writing words of sympathy is difficult but they may have the most magical effect on the heart and mind of the person who faced the loss, if and only if delivered carefully. So it is highly important to review your words before sending them. Natural and heartfelt words may not bring their lost ones back but these words can at least make the recipient feel better about their situation. Words of compassion can act as silver lining in the sky for them. Hope sustains life and sympathy words can bring exactly the same magic.
Here is our collection of 50 Sympathy Card Messages & Sympathy Message Examples,
Download Sympathy Message Template 01 
Download Sympathy Message Template 02
Download Sympathy Message Template 03
Download Sympathy Message Template 04
Download Sympathy Message Template 05
Download Sympathy Message Template 06
Download Sympathy Message Template 07
Download Sympathy Message Template 08
Download Sympathy Message Template 09
Download Sympathy Message Template 10
Download Sympathy Message Template 11
Download Sympathy Message Template 12
Download Sympathy Message Template 13
Download Sympathy Message Template 14
Download Sympathy Message Template 15
Download Sympathy Message Template 16
Download Sympathy Message Template 17
Download Sympathy Message Template 18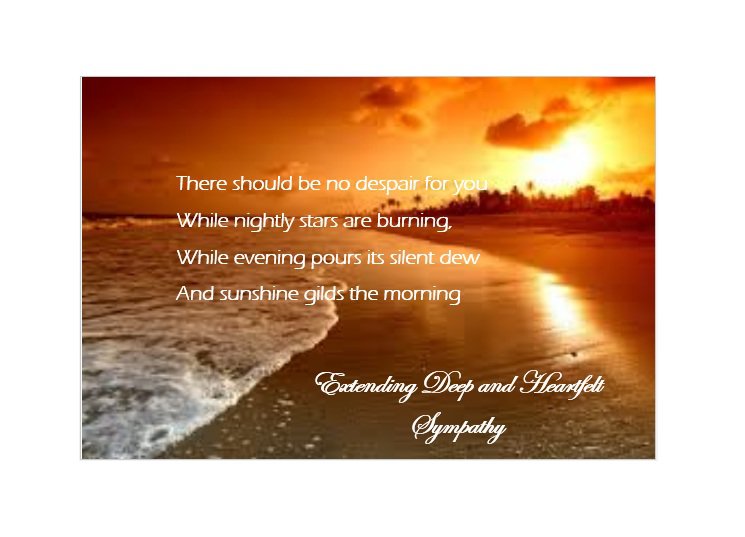 Download Sympathy Message Template 19
Download Sympathy Message Template 20
Download Sympathy Message Template 21
Download Sympathy Message Template 22
Download Sympathy Message Template 23
Download Sympathy Message Template 24
Download Sympathy Message Template 25
Download Sympathy Message Template 26
Download Sympathy Message Template 27
Download Sympathy Message Template 28
Download Sympathy Message Template 29
Download Sympathy Message Template 30
Download Sympathy Message Template 31
Download Sympathy Message Template 32
Download Sympathy Message Template 33
Download Sympathy Message Template 34
Download Sympathy Message Template 35
Download Sympathy Message Template 36
Download Sympathy Message Template 37
Download Sympathy Message Template 38
Download Sympathy Message Template 39
Download Sympathy Message Template 40
Download Sympathy Message Template 41
Download Sympathy Message Template 42
Download Sympathy Message Template 43
Download Sympathy Message Template 44
Download Sympathy Message Template 45
Download Sympathy Message Template 46
Download Sympathy Message Template 47
Download Sympathy Message Template 48
Download Sympathy Message Template 49
Download Sympathy Message Template 50
Letter Templates